Long Term Energy Savings
The electrical demand of data centers continues to grow at a time when operators are experiencing net organic growth irrespective of great strides in consolidation and virtualization.
The base demand load for powering information technology equipment is the real work of the data center, resulting in a byproduct of heat. How efficiently that heat is handled is the single largest controllable cost in real terms in the life of the data center.
Cooling systems have historically represented approximately 20 percent of the overall build capital cost, but they control the single largest operational cost outcome. In nearly 30 states, the cost of electricity consumed over life cycle will exceed the capital cost of the data center itself. Energy rates have increased in the double digits in recent years and will continue to increase as pollution abatement forces changes on the industry and as primary power production sources such as natural gas and coal increase in cost as a result of supply and demand metrics.

Operating Cost Mix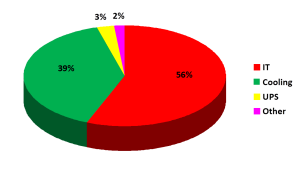 KyotoCooling future-safes data centers through the delivery of significant long-term savings. The relationship of critical load (the work of powering information technology equipment) to cooling (net energy used to remove the waste heat of the critical load) is the measure of effectiveness and efficiency, and therefore, of the relative savings that will be achieved. Historical relationships have been 1:1 or worse, costing as much to cool as to power information technology. Best practice alternate designs may deliver 1:0.4. Typical KyotoCooling applications deliver 1:0.1 ratios (PPUE 1.10).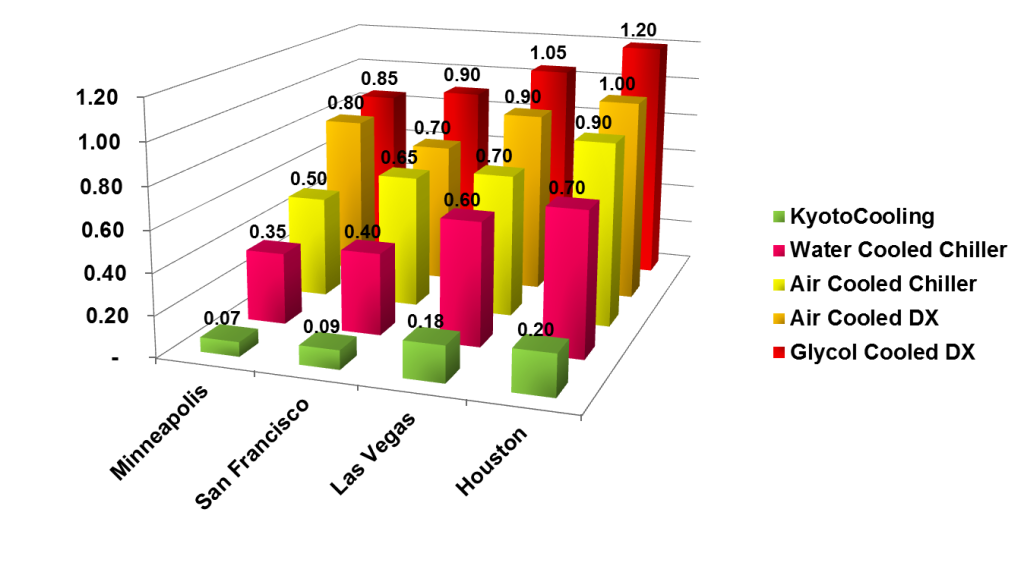 In a typical case, KyotoCooling will deliver annual operating cost savings per megawatt of installed load of $350,000 to $600,000 per year, dependent on design conditions and cost of power. Aggregate annual savings, including annualized power, increases often exceed 7.5M-12.9M/megawatt based on a 15-year view of costs.

Learn more about KyotoCooling® technology.
Contact us to discuss a KyotoCooling® solution for your data center.
View case studies.