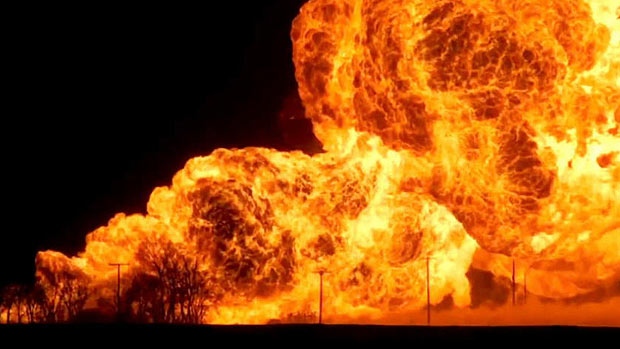 Explosion Proof Air Handling 
Division 1 & Division 2 NEC Compliant.
Air Enterprises has considerable experience in the design and construction of specialized air handling systems for explosion proof environments that have ruggedized industrial construction durability for remote or critical systems deployment. We have experience in compliance with NEC, IEC, UL & CSA and related international code.
Code Compliant
Our air handling units are fully tested for operational performance and compliance. Units are manufactured to code with N.E.C. rating and approved for explosion proof locations. . Each model is engineered and built to conform with NEC (National Electrical Code) requirements for hazardous areas designated Class I, Groups B, C or D in Divisions 1 and 2. Corrosion resistant, insulated double wall, and high-pressure units (to 70″ WC) are available for standard applications, as are models with gas phase and particulate filters.
Electrical Certified Whole & Subsystems, and Panels
Electrically rated motors, panels and wiring along with all subsystems and as a unit. Air Enterprises draws a huge selection of hazardous location motors that can power equipment in Class 1 and Class 2 environments. Explosion proof motors can qualify for Class 1 environments that involve potentially explosive liquids, vapors or gases. Dust ignition-resistant motors can qualify for Class 2 environments that contain combustible dusts such as coal, grain and flour. Choose from 3-phase, capacitor start, DC and split phase hazardous location motor styles. Enclosed units with stainless steel shafts standard. Explosion proof disconnects provided. Mechanical non-electronic controls available.  Entire systems are pretested.
Specialized Materials
We supply a complete range of solutions utilizing specialized materials dependent on the severe conditions of deployment including copper finned coils, stainless steel coils, stainless steel filters, coated coils.  Gas phase ,particulate and specialty filters are available to meet any situation.
Total Life Cycle Cost Analysis & Value Engineering
Multi stage filtration, total cost of ownership modeling and energy efficiency analysis underpin our design in working through threat assessment and mitigation options.
Testing, Commissioning & Training
Air Enterprises provides complete testing and commissioning processes including re-commissioning and life cycle inspection services to ensure continued protection. Training is requisite to maintenance of continued protective state. We provide comprehensive onsite training and procedures.
Suitable For these Air Handling Applications and More:
Steel and aluminum plants. Chemical and laboratory facilities.
Grain elevators and coal mines. Petroleum facilities–on and off shore.
Mines, pay loaders and drag lines. Recycling, waste processing and land fills.
Military facilities and vehicles. Control rooms in wood pulp and paper plants.
Cranes in nuclear power plants. Explosives and chemical storage facilities
Tunnels and underground railroad systems. Control near hot furnaces and boilers.