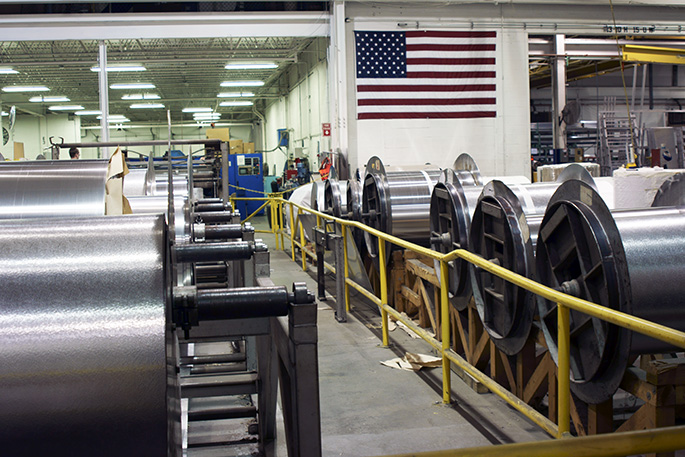 Company History
We do what we say
For 50 years, Air Enterprises has been providing industry-driven, all-aluminum air handling solutions to top companies and leading institutions around the world. Air Enterprises has the capability to execute a project from cradle to grave. In addition to full replacement, our staff has the knowledge and experience to work with any environment to take the facility to the next level. Contact us today to learn how your facility can optimize its air handling and energy recovery systems to reduce maintenance and replacement costs.
---
1964: Air Enterprises is incorporated by founder Donald L. Glaser.
---
1966: Air Enterprises builds and installs its first air handler at Green Cross Hospital in Cuyahoga Falls, Ohio. That unit is still in use today.
---
1970: Begins constructing air handlers on site.
---
1973: Air Enterprises constructs a new, 51,000-square-foot manufacturing and office facility to support growth.
---
1977: Air Enterprises breaks ground for a 13,000-square-foot facility expansion to support growth.
---
1980: The 1,000th Air Enterprises Air Handler is installed at Celltech.
---
1986: Air Enterprises breaks ground on an additional 35,000 square feet of plant and office space.
---
1992: The 3,000th Air Handler is installed at DuPont.
---
2000: The 5,000th Air Handler is installed at Wyeth BioPharma Lab and Offices.
---
2004: Air Enterprises celebrates its 40th anniversary in business.
---
2005: Air Enterprises is acquired by William M. Weber and Mal Mixon.
---