Healthcare Air Handling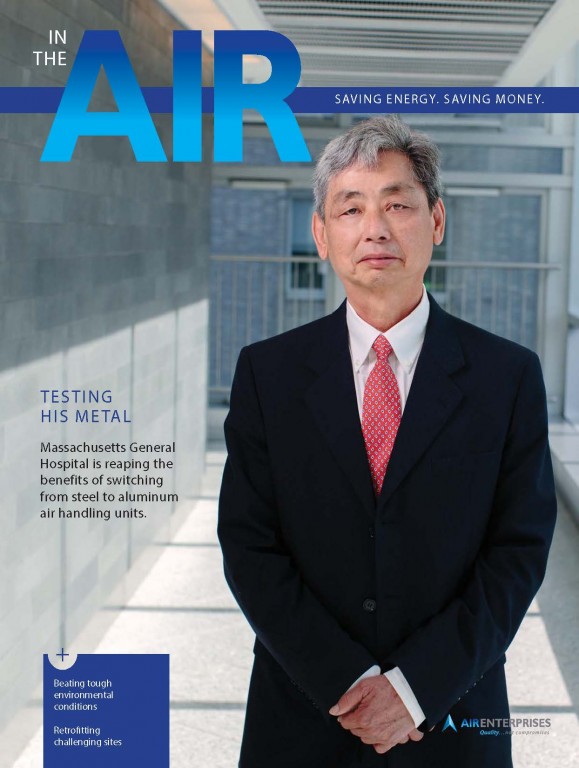 Critical environments such as hospitals and medical facilities require the highest standards of hygiene and contamination prevention. Air Enterprises helps our healthcare clients meet and exceed these standards by providing the most hygienic, efficient air handling units for their healthcare facilities.
Our all-aluminum, custom-engineered air handling units are ideally suited for hospital environments, where corrosion and contaminated air are not acceptable.
Features include:
Wash-down-ready design from base to roof
Independently configured coils, with individual cleanout drains
Cleanout drains raised with a negative slope
Aluminum construction for reduced risk of corrosion and leaks
With their all-aluminum low-leakage construction, air handling units from Air Enterprises provide the perfect solution to meet your healthcare facility's maintenance and sustainability goals. Our high-quality air handlers deliver benefits such as:
Multiple installation options
Every Air Enterprises air handler is custom engineered to ensure componentry maintenance, and replacement is fast and simple. Whether you prefer an on-site assembly or need your air handling unit shipped, fully assembled, we can accommodate your needs with our SiteBilt® and FactoryBilt® replacement options.
Sustainable performance
Our high-quality custom air handling units are made of aluminum, meaning they won't rust, rot or corrode like
a typical modular steel unit. The result is less maintenance,
cost and downtime for your facility, along with more energy-efficient handling.
Energy Efficiency and Green Commitment
Air Enterprises solutions are leading the charge in high efficiency, low CO2, life cycle reduction. Utilizing best in the industry practices, leading subsystems, NEMA premium efficiency motors, high efficiency fans, low pressure drop filtration, low leakage casings and many more features make us a natural choice.
Total Life Cycle Cost Analysis & Value Engineering
Multi stage filtration, total cost of ownership modeling and energy efficiency analysis underpin our design in working through threat assessment and mitigation options.
Testing, Commissioning & Training
Air Enterprises can provide complete testing and commissioning processes including re-commissioning and life cycle inspection services to ensure continued protection. Training is requisite to maintenance of continued protective state. We can provide comprehensive onsite training and procedures.
Deliver effective, sterile ventilation for patients, physicians and staff with air handling units from Air Enterprises.
Air Enterprises has partnered with the some of the most exemplary healthcare facilities in the industry including the Cleveland Clinic, St. Jude's Children's Hospital, and Mass General Hospital.
Contact us to learn more about air handling for your healthcare facility.