Air Handling Installation
Air Enterprises has the knowledge, experience and capabilities to execute full turn-key AHU projects, from cradle to grave, as well as dedicated project management for each design and installation ensuring consistency after delivery.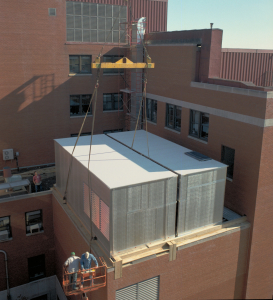 Air Enterprises provides installing contractors with extensive support:
Installation Training at the Factory
Pre-Build Coordination
Standardized Assembly Instructions
Itemized Packing Lists
Installation Supervision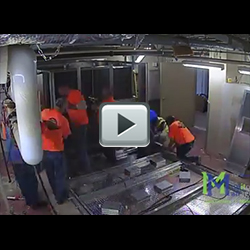 Watch as an old Air Handling is torn out and a new Custom Air Handler is built on site in less than 2 days. This Air Handler serves a highly critical medical facility: A Cardiac ICU Wing. The old air handler was loud, dirty and unreliable. It had an air leakage rate that was over 10%. This was costing the hospital significant energy losses.